Updated: August 18th, 2017.
Dedicated to Mheg. 11/25/16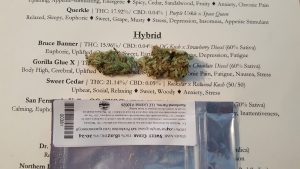 Sweet Cedar:
Sweet Cedar provided a wonderful start.  The taste is smooth and gentle with a nice and mellow personality.  This offered a great way to relax.  Enjoy!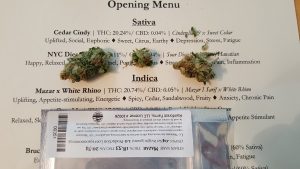 Mazar:
What a pleasant surprise!  I found this to be nice selection with a hearty earth smell to it.  It has a sweet smooth taste.  I would suggest this one.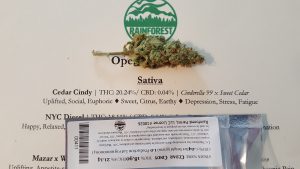 Cedar Cindy:
When I tried this I enjoyed the smell!  It was very nice and sticky.  It definitely provided good hits.
Northern Lights: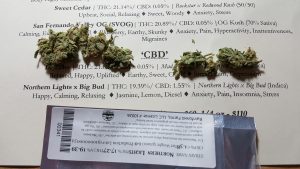 I found this to be more on the lighter side on both smell and taste.  This is what I would recommend for a light head.  But always good.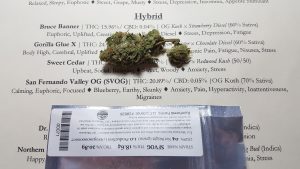 SVOG:
This has a nice floral bouquet.  It offers a very nice hit with a rushing sensation.  Like a dear friend, it has a way of taking you home, stopping the crazy world at the doorstep, and leaving you at ease.  It definitely allows one forget problems and stress.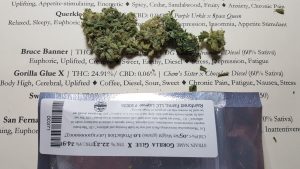 Gorilla Glue: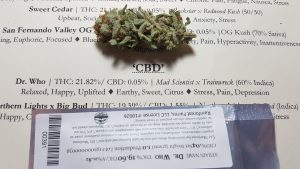 Dr Who:
These are by far the nicest looking buds!
It is a very nice tasting and smooth.  With the higher concentration of CBD it really makes you focus on where and when you are, enough to get you kicked out of your apartment!  Extremely nice.