Updated: August 18th, 2017.
Dedicated to Mheg 01/27/17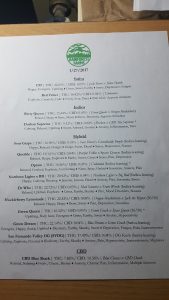 The latest review of RF product.
Rainforest Farms had a fantastic line up as you can see from their menu.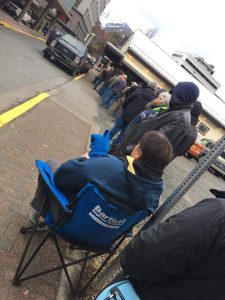 But, as always there was a line.  And for good reason too!  After two hours RF was already sold out.   You snooze, you loose out on a great harvest.  Bummer….
Geezs, I can only imagine when 1 million visitors hit us.
I was fortunate enough to be able to review the following choices.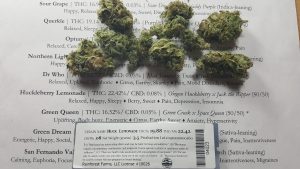 Huckleberry Lemonade:
Even more!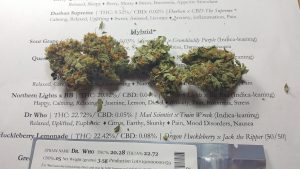 Dr. Who:
Mr M:  This is really good and a bit of an upper.
It was one of my favorites from before, very sweet and tasty.  I would get a subscription to this issue.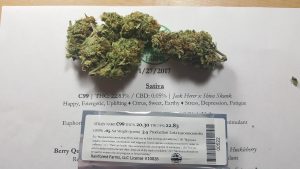 c99:
This has a smell that is very sweet and unique.  It's very pleasing.  The buds are nice and  sticky.  It has a bit of kick but slightly harsh.  And yet I want more.  Yum. Yum.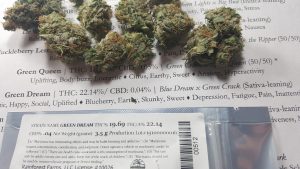 Green Dream:
This specimen was a little airy,  which means more leafy than dense bud, which I like.  The taste is okay, but RF has had better.  It has almost a sweet taste.  On the plus, it had a nice head rush to it.