The Alaskan Hotel is Juneau's oldest running hotel built in 1913.  It is located downtown on Franklin Street.  You can find their website here:  http://www.thealaskanhotel.com/
The hotel features a variety of offerings including suites complete with kitchen and bathrooms, rooms with private baths, and rooms which share baths.
The hotel's central downtown location conveniently places it close to everything, including bars, restaurants, shops, convention center, and government buildings. On the other hand, this convenient location has its downside as it is central to the loud and lively Juneau nightlife, especially on the weekends.
The Alaskan Hotel has The Alaskan Bar adjacent to it, which is convenient.  Have a drink or two and a bite to eat, enjoy the music and you won't have to stagger far to get back to your room.  But please knock first if you happen to stay in a room with a shared bathroom!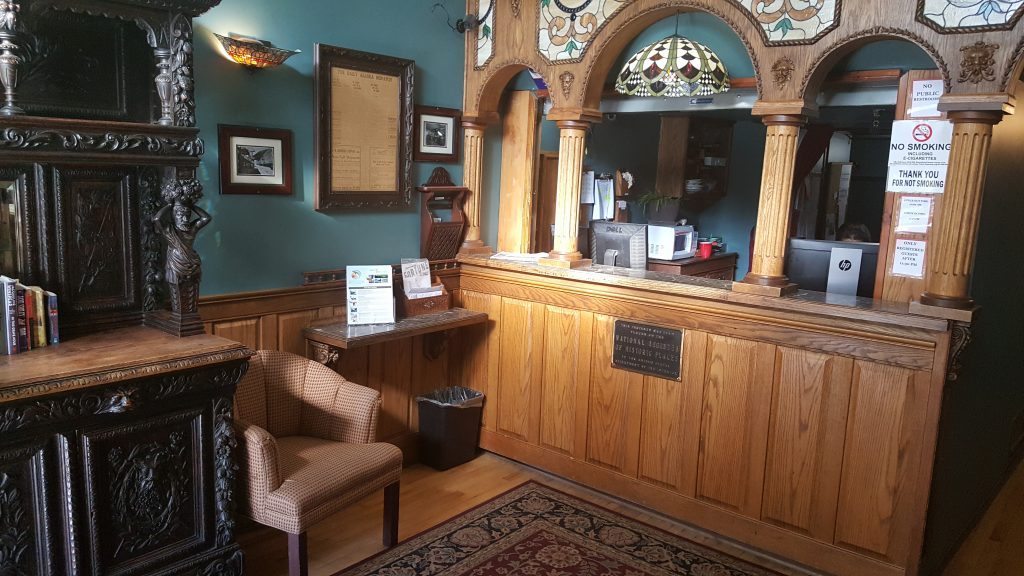 Alaskan Hotel