On the ground floor of The Alaskan Hotel, in the heart of downtown Juneau, you will find The Alaskan Bar.  The Alaskan offers a lively hometown atmosphere popular with the locals, especially in the summertime.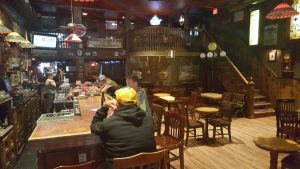 The house band rocks the house with old time country and rock classics.  There is even a dance floor on which to dance to "King of the Road" and plenty of seating for those who would just rather drink a beer and tap the foot.
The historical bar features a full host of Alaskan beers and fully stocked bar.  The establishment evokes an atmosphere of frontier history.  One can only imagine the old miners stopping in for a cold one after a long day.
If you find yourself in need of relief you can go next door to the Alaskan Hotel and get yourself a room.
The staff is friendly and ready to serve you a drink.  The only drawback is that the popular band draws quite the crowd so get there early to grab your seat!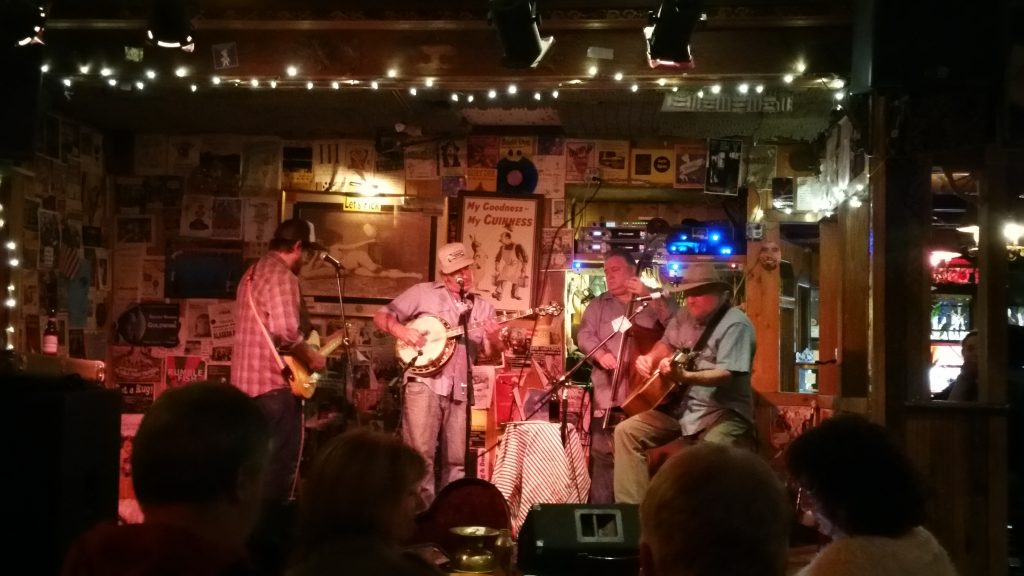 The Alaskan Bar Band