Juneau Douglas City Museum is a wonderful place to visit to get a overview of the city of Juneau and Douglas.   The museum explores the cultural and economic history of our area.  You will find the museum located at 155 South Seward St.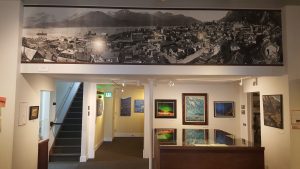 You will find a plethora of photos, videos, artifacts and artwork to learn more about the native people and early settlers of the area
The fee is $6 for adults.   Then again, if you are lucky like me and arrive within 1/2 hour of closing you get half off.  Ages 12 years and younger are free.  See the website here:  http://www.juneau.org/library/museum/index.php
.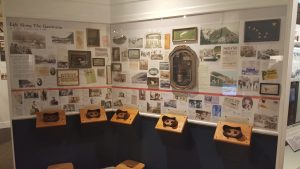 Time line of Gastineau.
Fishing history.  Juneau has a extensive fishing history with a current fishing industry.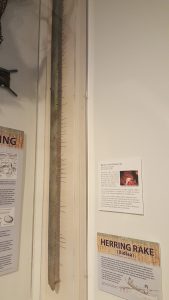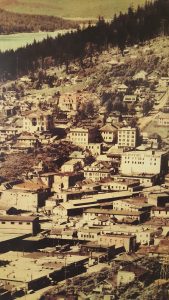 Historic photos.
There is plenty to be taken in and you could easily spend 1 hour looking at all the things.
There is actually things for kids to do while there.  This is a wonderful place for family events.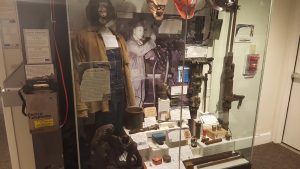 Juneau's mining history.  Exploring one of the richest gold mining operations.  Even with current operations running north of Juneau.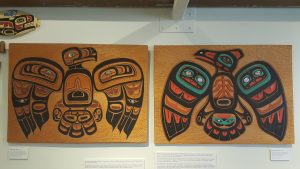 My favorite is the Eagle and Raven cedar panel art work.  I can never get enough of the local art work.
Juneau Douglas City Museum