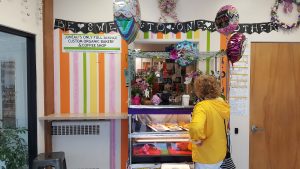 Pie In the Sky is a little hole in the wall with surprisingly delicious appeal.  The shop really is just a window off the lobby near The Canvas at 223 Seward St.  Step up and delight in the owner, Jeste's delightful personality and made-from-scratch treats.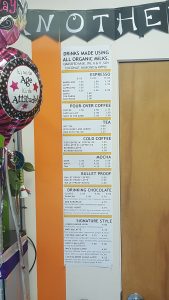 You can warm up from the Juneau chill with a hot coffee or try her signature lavender chai and a pastry.  I found the chai a bit on the spicy side, but her chocolate chip cookies were amazing.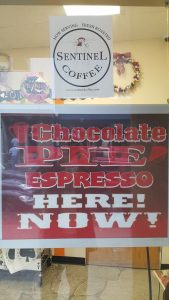 They had the perfect combination of crispy chewiness and the chocolate chunks just melted in the mouth.  Jeste even has sugar free and gluten free options.  She also takes custom orders for special events.
Stop by this hole in the wall and enjoy delicious warm drinks and pastries while enjoying heart warming conversation.  Don't let that special friend go without!  Call at (907) 523-9135 for that custom order or for a gift card for a friend to enjoy.