The Glory Hole Trail proceeds off and rises .5 miles above the Red Mill Trail.  The trail leads up to the Glory Hole, which is a massive chasm left by mining blasts.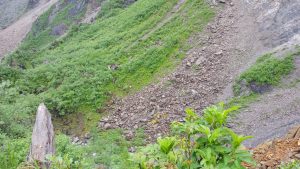 Although the massive scar in the landscape is not the most beautiful scenery Juneau has to offer, it does serve as a significant artifact of Juneau history.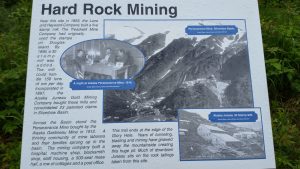 The entire trip from the start at Basin road to the top of Glory Hole took me 2 hours.  Catching Perseverance Trail at end of Basin road proceed to the Red Mill Trail and finally to the end of Glory Hole.
You will never know who you will run into on the trip.  Mr. Porcupine.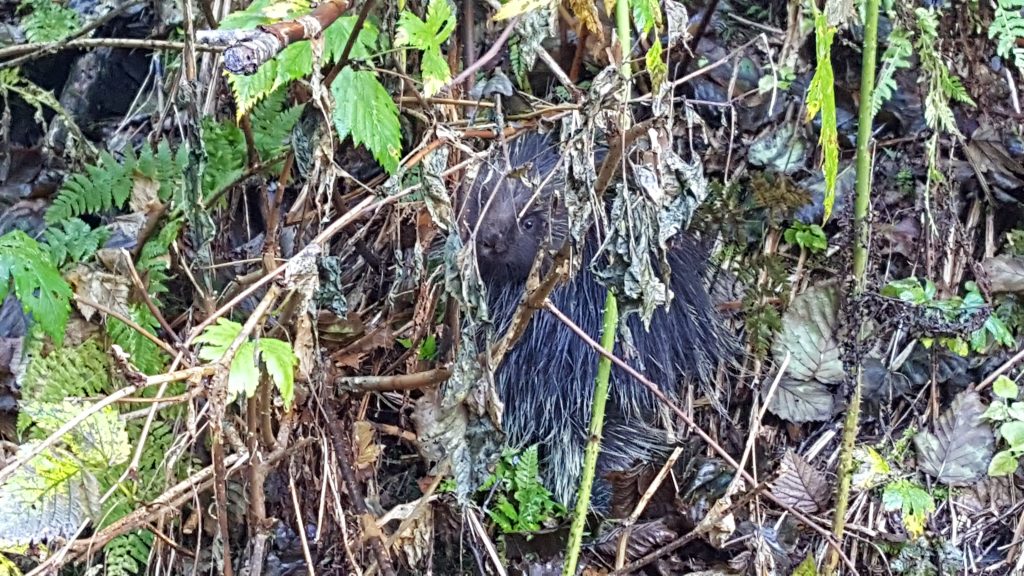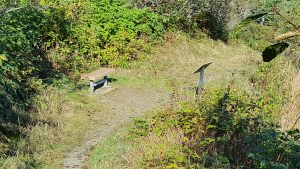 There is a bench at the top which opens to a fabulous view.
| | |
| --- | --- |
| Details | Glory Hole |
| Distance | .5 miles |
| Difficulty | moderate |
| Elevation | 201 feet |
| Time | 25 min |
Because it is a popular trail you do tend to see others on the trail.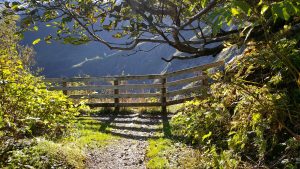 The end of the trail.

Glory Hole Trail