Taku Harley Davidson is located downtown, 230 S Franklin.  Taku HD is a small shop offering great Harley Davidson shirts and other souvenirs displaying Juneau, AK.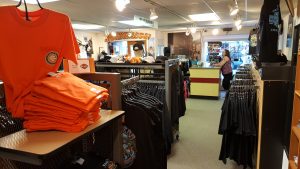 There are no motorcycles here but that shouldn't stop you from dropping in and checking out the store.
The staff is very friendly and the prices are reasonable.  Make sure you make make all your biker friends happy with a shirt from Juneau Harley.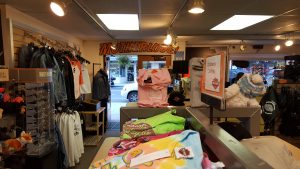 Having a selection of t-shirts, hoodies, hats, glasses, chips and other stuff all display the Juneau Taku label.
One draw back is this store is only open during the summer season.  So, if you are looking to stock up get it while you can.