Mt Roberts Trail is a intermediate trail.  The trail head is on Basin road.  The hike is about 2.5 miles to the tram on top of Mt Roberts.   It is all up hill.  It will take a little effort but is well worth the work.  When I walked up the trail it took me 1 hour and 20 minutes.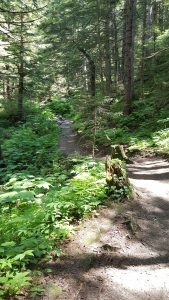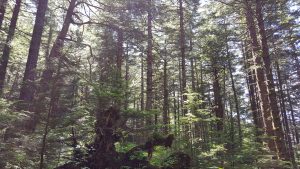 You start off with the steep walk up the trail.   Not to worry this is the hardest spot.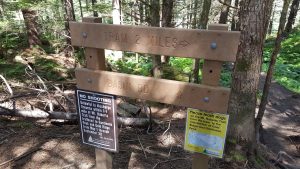 Two miles up the hill to the Goldbelt Mount Roberts Tramway and Timberland Bar and Grill.  You can grab a cold drink or beer at the top.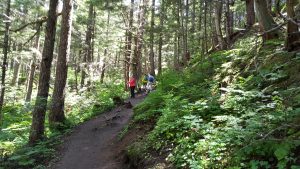 Along the way you will encounter countless of people making the hike too.  They are going up and down the trail.  The majority of the time you are walking in the shade which is good on a hot day.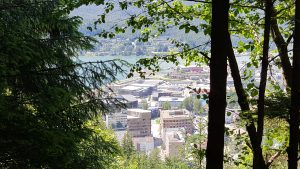 There are a lot of spots to stop and take in the views along the trail.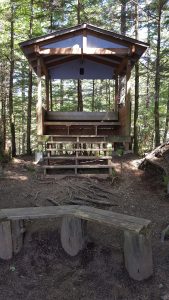 Don't worry….  There are plenty of place on the trail to take a break and sit down and catch your breath.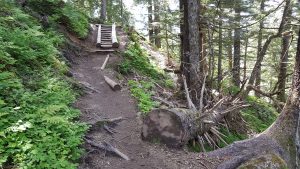 | | |
| --- | --- |
| Details | Mt. Roberts |
| Distance | 2.8 miles |
| Difficulty | difficult |
| Elevation | 3201 feet |
| Time | 2.5 hours |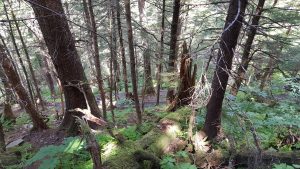 A view back down the trail as it zigs zags its way up the mountain.
Once you reach the top you will be rewarded with plenty of scenic spots.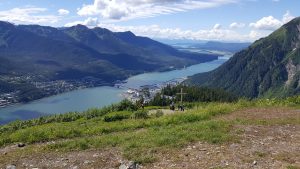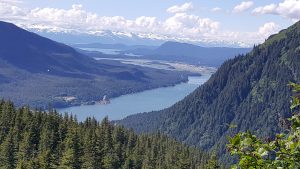 Make sure when your up on Mt Roberts make sure you check out the carved trees.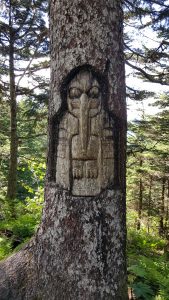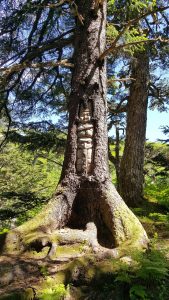 The entire hike is wonderful with plenty of rewards along the way.  The only draw back is it is up hill all the way.   But, I guess you could start at the top after a tram ride up and then walk down.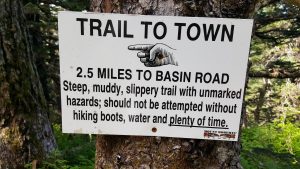 Of course once you have spent your time on top of Mt Roberts you can walk back down.   Or you can stop in at the bar and spend a few bucks and get a free ride down on the tram.
Mt Roberts Trail