So you have reached the top of Mount Roberts and have explored the sub-alpine trails through mountain shrubbery and colorful wildflowers.  What better way to cap off your excursion than a stop at the Mountain House, "Shaa Hit"?  Stop in the Raven Eagle Gifts and Gallery for a souvenir, experience an informative presentation of local native culture and language in the theater.  And enjoy a nice meal with an amazing view at the Timberline Bar and Grill.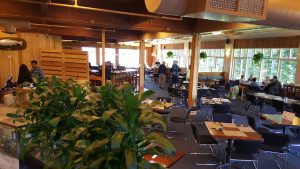 The restaurant is in a perfect place to make an awesome experience perfect.  It is bright with many windows overlooking a magnificent view.  There is ample seating with a lovely up to date décor.  But…..
The service….
We checked in with the hostess who doubled as the waitress.  We were informed they were short staffed and that there would be a wait.  Even though the restaurant was practically empty and few people were on the wait list.  We waited half an hour and decided to just walk up to the bar and take a seat.  We ordered drinks and an appetizer and it was enough for a receipt that will get us down the mountain on the cable car.  It was fine, even though it was not one of the empty booths next to the windows with the amazing views.
If you go, and there is no one to seat you and the place is empty, then just go to the bar and have a drink!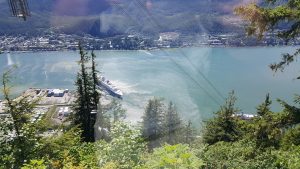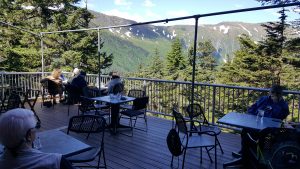 Timberline Bar and Grill