IGA Foodland is downtown Juneau's largest grocery store.  The store is open nearly everyday and has a large selection of items for everyone needs.  They also have a delightful deli which prepares meals and sandwiches fresh on a daily basis.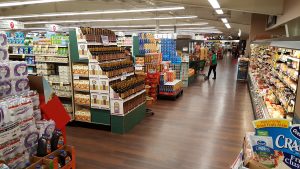 All of their aisles are very well stocked with a nice variety.  There are also robust seafood and meat sections.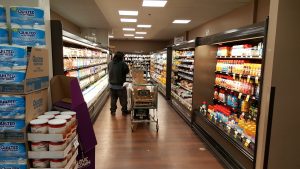 Foodland has a dairy section where you can get your cream and yogurt.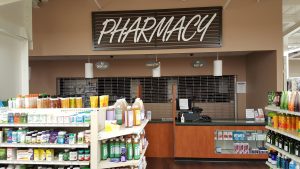 Foodland also has a pharmacy, which is closed on Sundays.  You are able to get your prescriptions filled here.  You can also find all your personal health items.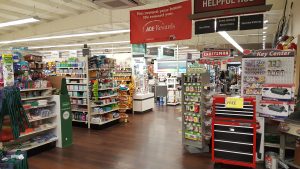 One of the best features is that Foodland has an Ace hardware store attached to it.   You can find all of your household needs here.
One of the drawbacks for Foodland is their prices tend to be a high even for Juneau.  Other than that, I find it a convenient place to shop for your grocery needs in downtown Juneau, either to restock the house or to grab lunch on the go.