Fred Meyer is Juneau's largest shopping center.  Fred has some of the best prices and largest selections for Juneau.  Most families use Fred as their primary grocery outlet.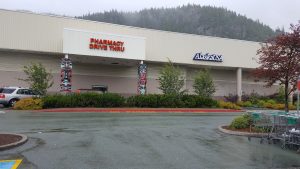 Dive thru pharmacy to meet your drug needs.  Fred has a alcohol section carrying a large selection of beer, wine, and spirits.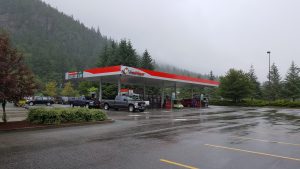 Gas station which you can use reward points to get 10, 20, or 30 cents off.  Join the rewards program and earn credits as you shop.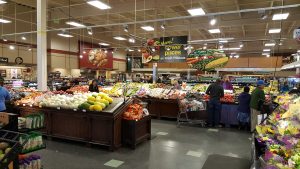 Produce department along with deli and meat departments.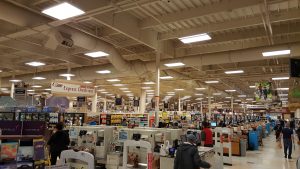 Plenty of Check out and over 50 aisle of food stuffs.  Dairy, meats, clothing, house hold, sports department, garden,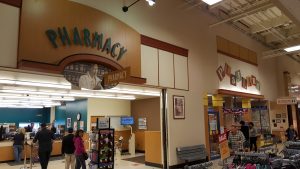 Pharmacy.  PlayLand will watch your child while you shop.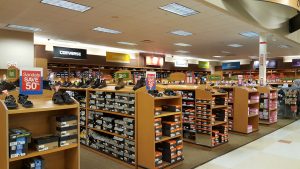 Shoes, furniture, toy department.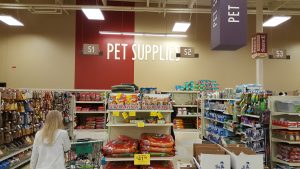 Don't forget pet supplies.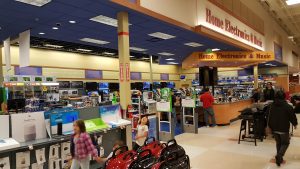 Home electronics department, TVs, audio equipment, and video games.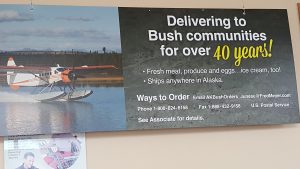 If it is necessary you are able to get your grocery delivery via float plane.