Juneau Urgent and Family Care is a go to place for medical issues.  Dr. Perez is a wonderful doctor and has the support of just as nice staff.  Located at 8505 Old Dairy Road, near the airport.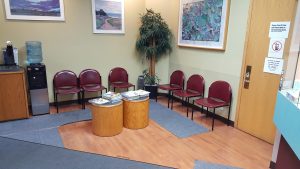 I was able to get a appointment within two days of calling.  I was asked to arrive 15 minutes early to fill out paper work.  There was no one else waiting.  You have to fill out paperwork,  and when my appointment time arrived I was moved from the big waiting room to the little waiting room.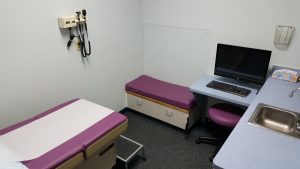 Once Dr. Perez arrive I felt at ease.  The doctor was very nice and truly interested in me as a person not just a patient.
I described my symptoms and Dr. Perez checked me out and within five minutes he was able to give me a diagnoses.
He prescribe some medication to help out, plus directed me to exercises which relieves my symptoms.
I would definitely recommend Dr. Perez and Juneau Urgent and Family Care.
My only con about the visit would be that it took a long time to see the doctor, but the Dr. did pop in and said he was running late.  I appreciated that.
I also found it very convenient that they could electronically send my prescription to Fred's across the street and it was available for pick up when I got there.
Juneau Urgent and Family Care