Costco Wholesale is member only warehouse shopping.  Costco probably has one of the best meat departments in Juneau.  A great place to stock up on goods with bulk item purchases.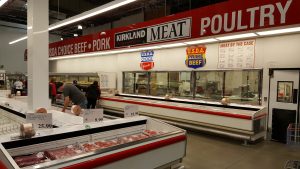 They have a large meat section along with fish items.  They also carry ready to go items that can be reheated and enjoyed quickly.
Costco also has a large selection of fresh produce which is always checking out.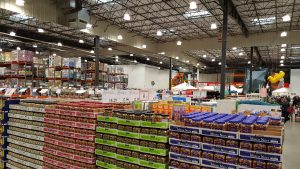 Of course Costco has the standard warehouse supplies of snacks, clothing, vitamins, frozen goods.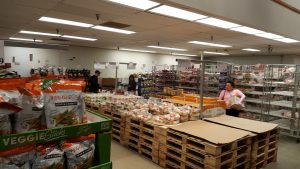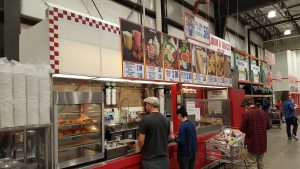 One of my favorite aspect of Costco is the snack bar.  Where else  can you get a hot dog and soda for one dollar and change.