Four Points located on Egan across from Centennial Hall is a wonderful place to stay.  Being renovated inside and out in 2017 it has new fresh life.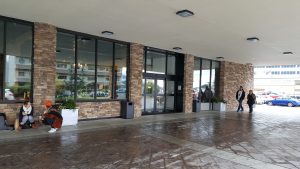 The covered entrance makes arrival nice when you can stay dry in Juneau's temperate rain forest.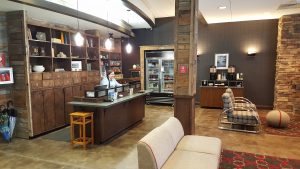 Front Desk
Connected to McGivney's makes things convenient when there is an adjacent restaurant and bar.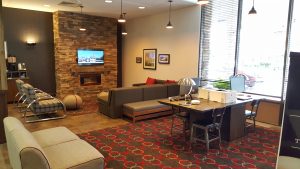 Lobby
A down side is the noise.  If you happen to have a room on Egan drive but you get a great view.

Four Points