Updated: July 13th, 2017.
Opening day selections: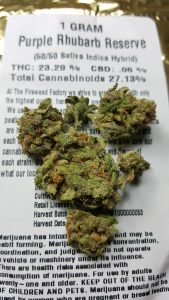 Fireweed Factory had a selection of six different types of bud to select from.  I selected the Purple Rhubarb Reserve.   It was $25 per gram plus tax.   The crop was a nice looking and smelled good.   The taste is very smooth and is not harsh at all.  I can definitely tell it is of good quality.
I wish The Fireweed Factory the best of luck and I hope to return to sample future bud.  I really hope they can keep up the quality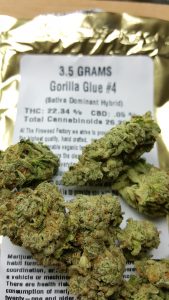 Gorilla Glue #4.  Very nice!  It has a pungent smell.. a  little like ammonia.  Looks good.  dense bud.  Has the sticky factor.  Tastes great and not harsh.  It has a nice little pull.   I would definitely get more.  $65 1/8 plus tax.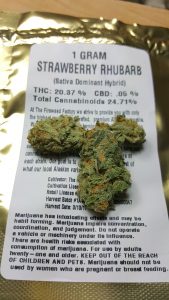 Strawberry Rhubarb.  The smell is actually sweet.  Dare I say strawberry…  It has a very smooth taste.   Not harsh at all.   A very pleasant bud.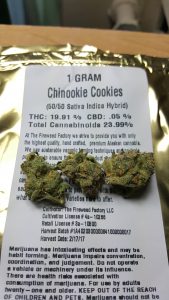 Chinookie Cookies.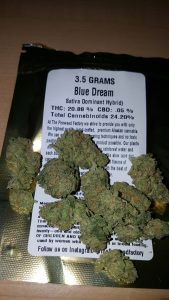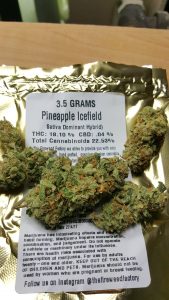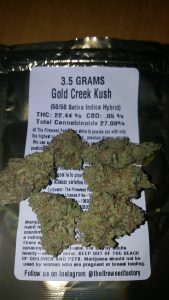 Fireweed also carries edibles: