How about a taste of the South Pacific?  The recently opened  Poki Poki serves up Hawaiian style fare that is light and delicious.
They are so new, they are still working on their website.  But watch for it to be active soon here:  http://www.pokipokijuneau.com/
Service is cafeteria style where you will start at one end of the assembly line and the friendly staff will step by step construct your bowl.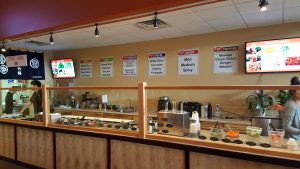 Step 1. Base:   I chose the white rice.
Step 2. Side:   Avocado was my choice as well as crab meat
Step 3. Protein:   I selected the Tuna, Spicy Tuna, and Salmon.
Step 4. Mix in: Onion and cucumber for me.
Step 5. Sauce:  Well, hands down, it has to be spicy.
Step 6. Topping:  All of them!
It was a hearty bowl all for 12.99 and it smelled great!
.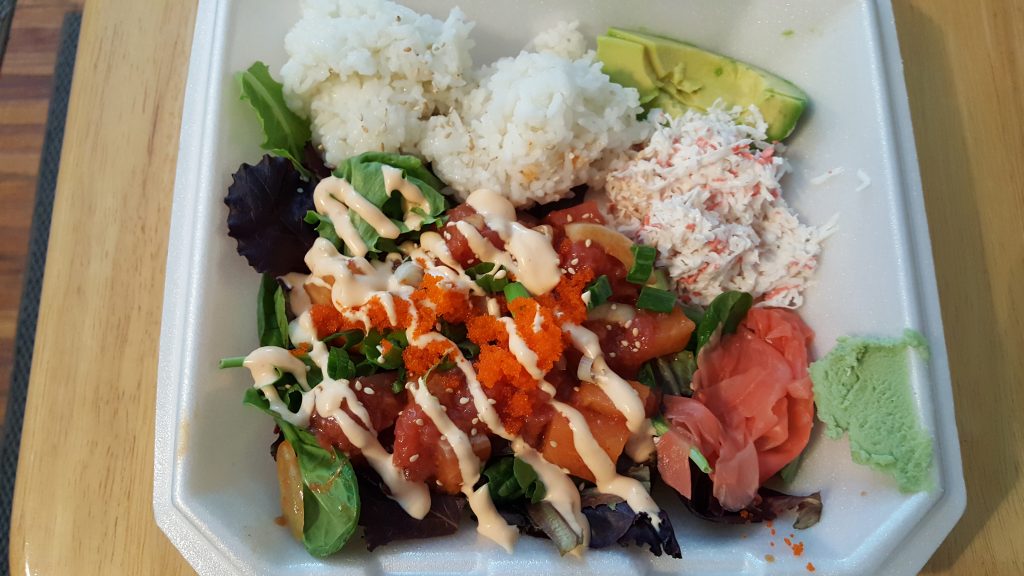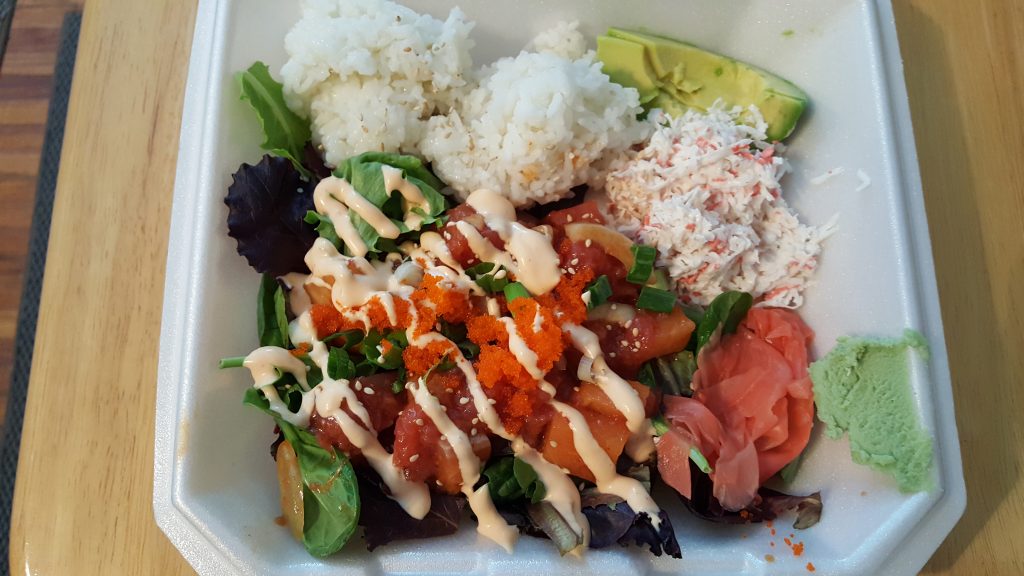 The proteins were great!   They were fresh and flavorful and I was not disappointed by my selection.  The sticky rice paired well with the crab meat.  I did not find my "spicy" sauce that spicy at all.  But, then again, I do like heat.  I enjoyed the meal from the start to the end.  It was light and flavorful.
The only thing I would add is another scoop of rice!
I would definitely return to eat another bowl.  I would recommend Poki Poki if you are looking for light healthy alternative eats.
They also advertise pho noodles.   This gives me an excuse to return and update this review with my experience with pho.