State Library Archive Museum
New to the Juneau landscape is the State of Alaska Library, Archives and Museum, also known as the SLAM.  The building was completed in 2016 and combined the two previous entities, the Alaska State Museum and the Alaska State Library and Archives.  For more information on the SLAM see the website here.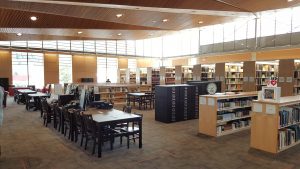 The new building is very beautiful and well lit.  There are a multitude of windows to allow ample light for reading and there are plenty of tables and seats.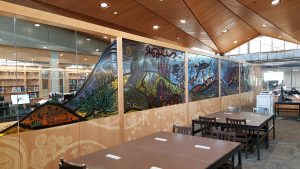 While enjoying the books and assorted media, you can sit by a beautiful stained glass window mural.  Adjacent to the library, you can enjoy the museum featuring artifacts of native and early settler history
SLAM