Juneau enjoys its very own Vietnamese soup kitchen at  Lemon Tree Cafe.  The broth is very flavorful served with pho or wheat noodles.  Lemon Tree offers hot fresh soups along with some rice dishes.  You will find spring rolls, sandwiches, and cucumber salad.  All the selections are fantastic.  The only drawback I can see is that dishes are a little pricey.   A soup is $15 out the door!  But, it's worth it.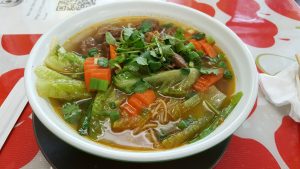 Here is a robust bowl of Beef Stew Soup served with their broth along with wheat noodles beef and loaded with vegetables.   It smells great!  It is extremely tasty and hot.  The broth is very flavorful and hearty.  The noodles are very tender and tasty.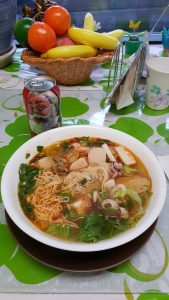 The Seafood Noodle is served up with the basic Vietnamese soup broth.   It has shrimp squid and clams along with tofu, along with some greens to add taste.
The restaurant is a fair size but can get filled up quickly at lunch time.  The decor is bright and cheerful.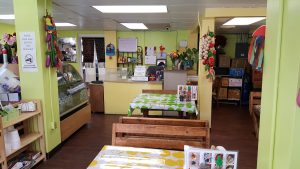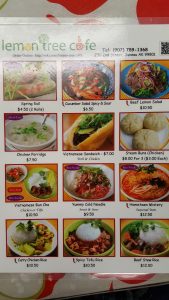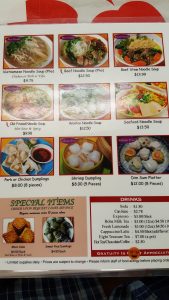 But with the cheerful atmosphere, delicious flavor and healthy fare, the Lemon Tree Cafe is my favorite for soup.
Lemon Tree Cafe