Alaska Fish & Chips Company
a.k.a The Flight Deck
The Flight Deck is probably my favorite place to hang out.   They have a large selection of Alaskan beers from different Alaskan breweries near and far that rotate on tap.  They carry my beer, Single Engine Red.  But if you are not crazy about beer, they also have wine and soda.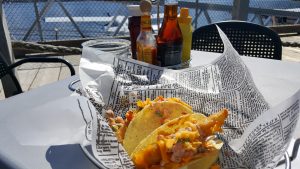 While I find it an ideal place to whet my palette, they also have a good selection of food to match the beers.   Have the signature fish and chips.  You can also always stop in on Taco Tuesday to get your taco fix.
The Flight Deck has one of the best views you can get in town while drinking your beer.  Overlooking the Gastineau Channel you can watch the pontoon planes fly in and out on tours and enjoy the amazing channel vista.  If you are lucky you might even get to see whales spouting off in the distance.  True story!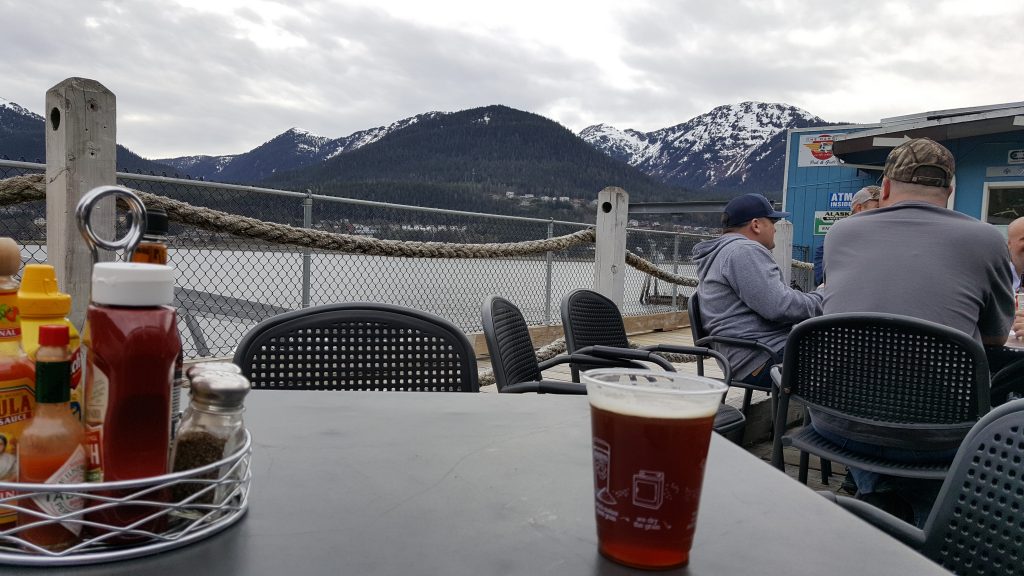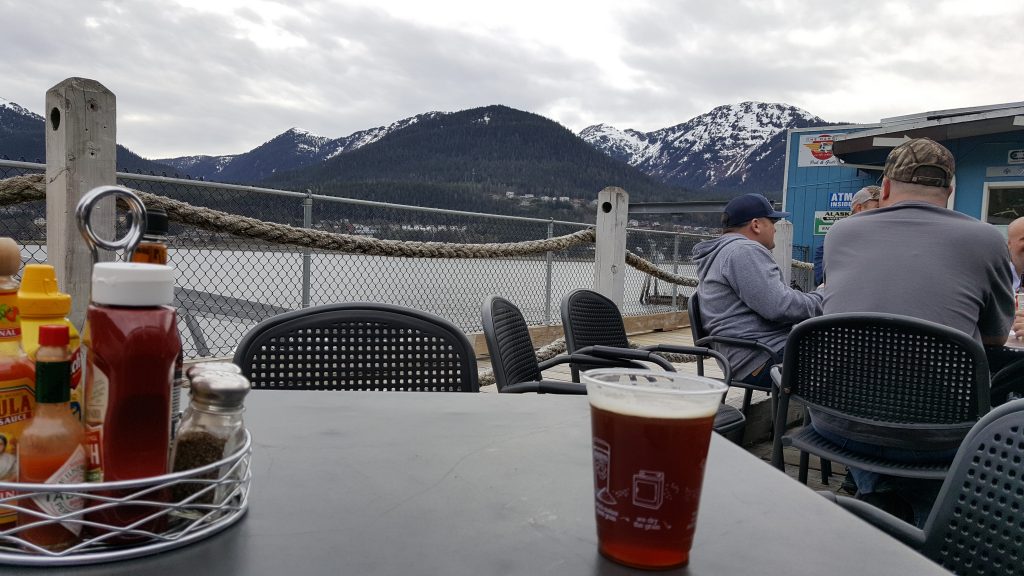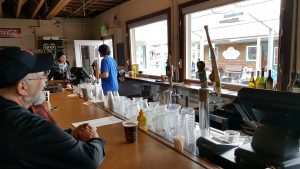 They have a large selection of beers to choose from.  All the taps are Alaskan breweries.  (Denal Brewing, Midnight Sun Brewing, Silver Gulch Brewing, Baranof Brewing, Alaskan Brewing)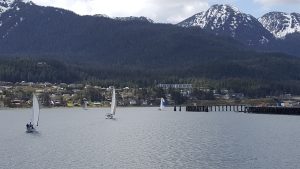 The best part of the flight deck is that on a beautiful Juneau day you can sit outside and take all the wonders in.